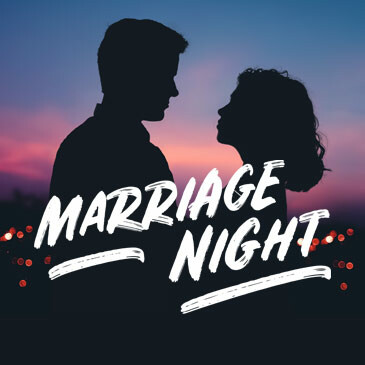 Saturday, September 26, 2020, 4:30 PM - 9:00 PM
We are hosting a Marriage Night at Christ's Community Church, Saturday, September 26, 2020 from 4:30 PM to 9:00 PM. This video presentation will bring marriage experts like Matt and Lauren Chandler, Conway and Jada Edwards, and Les and Leslie Parrott (plus comedy from Michael Jr.) challenging us to see God's greater purpose for marriage.
The cost for this one-night event is $30 per couple and registration is online. Childcare will not be provided and there will be a free will offering to cover the cost of the dinner catered by Mountain Gate Family Restaurant.