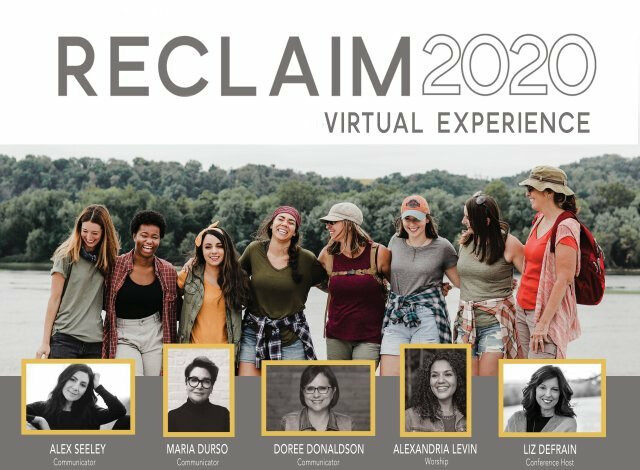 Saturday, November 14, 2020, 9:30 AM - 3:00 PM
RECLAIM 2020 on NOVEMBER 14, 2020 from 9 am - 3 pm
Join us for our ONE DAY Reclaim 2020 Virtual Experience!
The Live Event is being held at Christian Life Center (CLC) in Bensalem, PA , including speakers Alex Seeley and Maria Durso, Convoy of Hope's Doree Donaldson and worship by Alexandria Levin!
We will be hosting a Virtual Experience at Christ's Community Church with lunch catered by Carriage House!
Reclaim who God intended you to be.
For more information, contact Julia Sera Neel