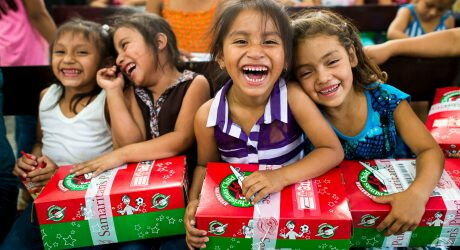 Friday, November 08, 2019, 12:00 PM - Sunday, November 24, 2019, 1:00 PM
Pack a shoebox and impact a life!
CCC is collecting filled shoeboxes for Operation Christmas Child (OCC) by Samaratin's Purse.
Please have your shoeboxes to the church by November 24!
Pay for shipping online and track your shoebox...
https://www.samaritanspurse.org/what-we-do/operation-christmas-child/
For more information, contact Rebecca Zentz