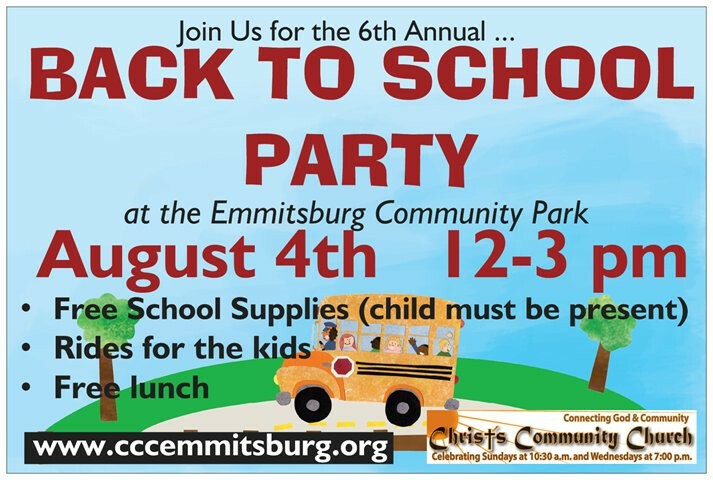 Saturday, August 10, 2019, 12:00 PM - 3:00 PM
On August 10, 2018, from 12 PM to 3 PM in the Emmitsburg Community Park, CCC will host our 7th annual back to school party!
There will be free food for dinner, free school bags (child must be present), free rides and activities for the kids (kiddiepillar, moon bounce, and barrel train)! There will be free lunch, rides, water games, sno-cones, and we have over 300 FREE school bags filled with supplies to GIVE away (child must be present).
Be sure to bring out the whole family for this year's fun event! Even if you do not have school aged children, there is lots for everyone of all ages to do! Hope to see you there!